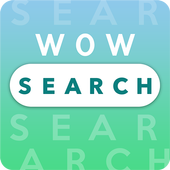 WoW Search - Raspunsuri Nivel 983 | INDIA - TEMPLUL MEENAKSHI AMMAN
Vezi cuvintele la nivelul 983 pentru Words Of Wonders: Search in limba romana.
Foarte bine. Ai gasit cuvintele. Gliseaza si formeaza cuvintele pe telefonul tau. Nu uita sa ne dai un Like pe pagina de facebook.
---
---
Despre Words Of Wonders: Search
Words Of Wonders este un joc care apartine urmatoarelor categorii: Cuvant, Puzzle. Actualizam constant website-ul cu cele mai noi raspunsuri pentru fiecare nivel.